Richard
Haber
DDS
-
Humana
Dental
Plan
-
Santa
Monica
HUMANA
Humana PPO dental plans are an indemnity plan. Most Humana PPO plans allow you to choose any dentist. We accept your PPO plan if it is an indemnity plan. We are an out of network provider for your plan. You will generally be responsible for a deductible and co-insurance for your dental services. Most Humana dental plans also have an annual benefit maximum.
Before you receive any treatment
We will try our best to provide you with a dental treatment estimate that includes details on the services that you need and how much each service will cost. We will call Humana dental insurance and try to get more information about your dental benefits.
Your Cigna dental plan may have limitations:
You may have a waiting period before you can get any major dental treatment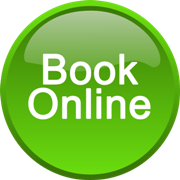 Richard Haber DDS 1260 15th St #701 Santa Monica CA 90404
Tel: (310) 393-7766 Email: drhaber@verizon.net